Nā Kumu Hula
RICH PEDRINA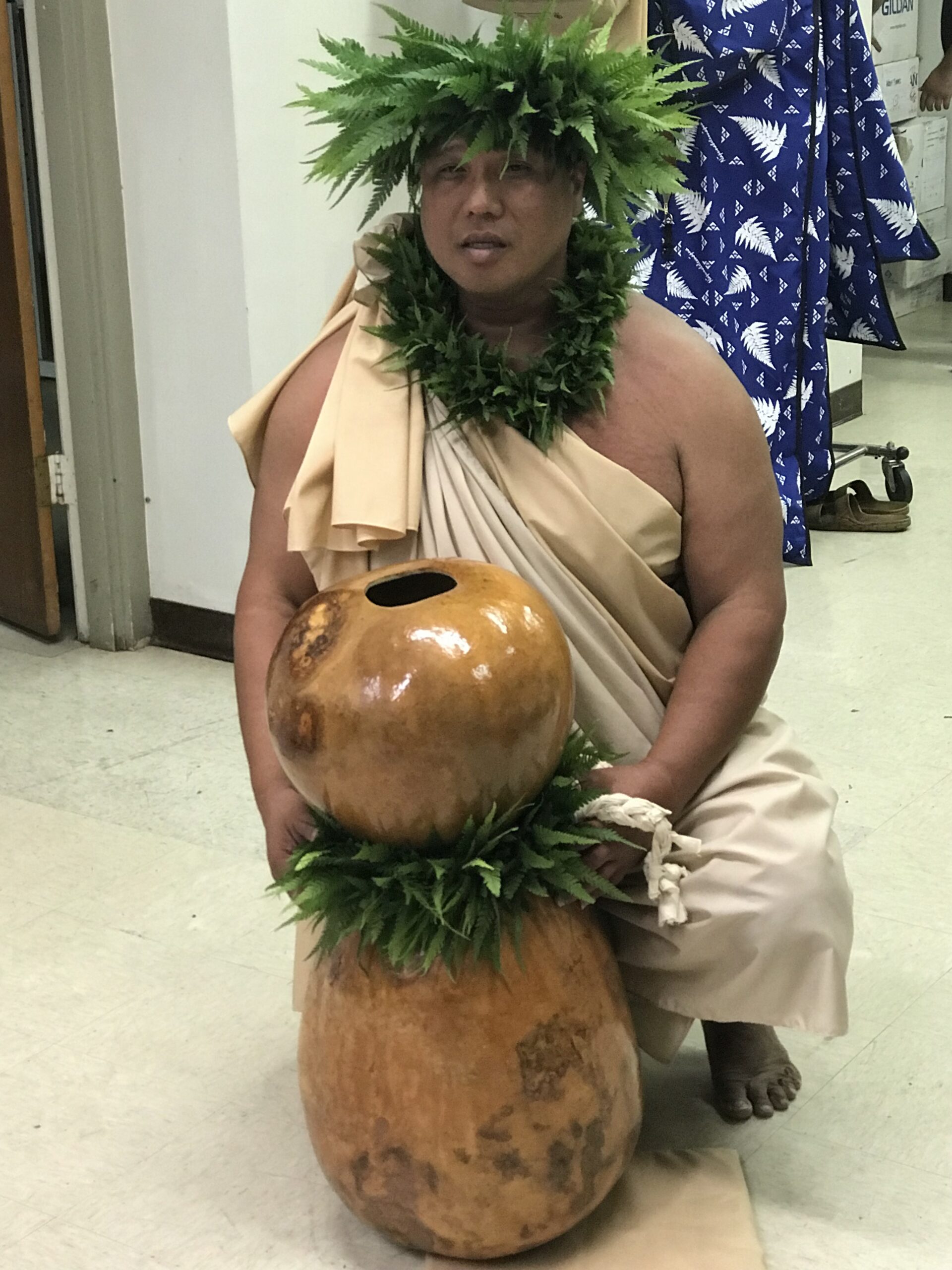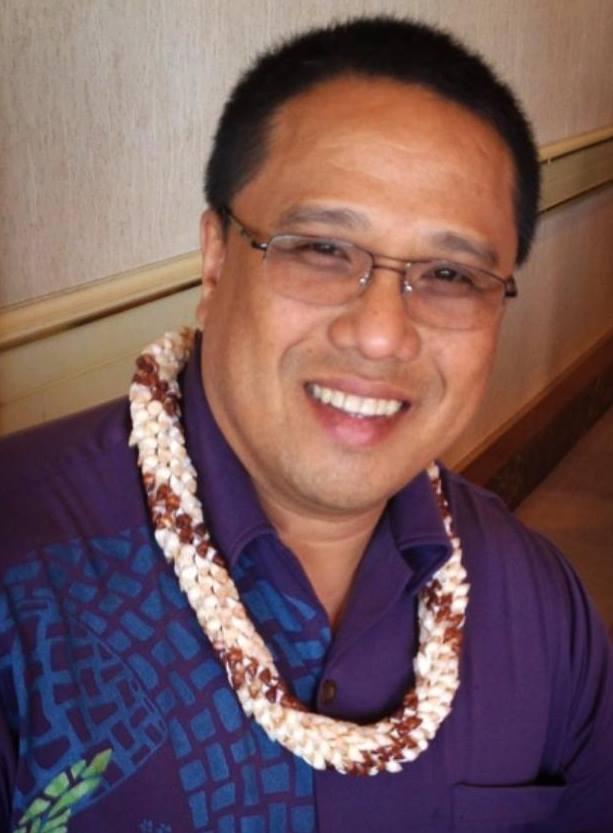 Nā Kumu Hula Rich Pedrina
Kumu Rich Pedrina received ʻuniki status from Kumu Hula and Entertainer, Kimo Alama Keaulana, and through the "HA", the breath or blessings of his Kumu, Chinky Mahoe. Kumu Rich Pedrina strives to instill what he has learned and been taught through the years. "What he appreciates with Kumu Chinky was his discipline and eye for perfection and creativity."
Kumu Rich Pedrina was very blessed by having the privilege of studying under Kumu Hula George Kananiakeakua Holokai beforehis passing. During that time, Kumu Rich got very close with Uncle George and, as a result, Uncle George shared a great deal of his knowledge and experience of his earlier days as a trained chanter, kumu hula, and entertainer. George Holokaʻi was very well versed in many things, but what inspired Kumu Rich Pedrina was his use of the implements. He will always cherish what he has learned from these talented Nā Kumu Hula.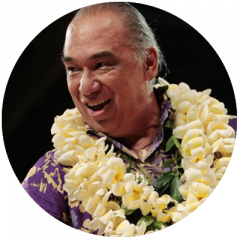 Award-winning Nā Kumu Hula Howell "Chinky" Mahoe Jr. of Halau Hula O Kawaili'ula has been a Kumu Hula for over 40 years. Kumu Chinkyʻs Hālau Hula O Kawaili'ula, considered one of the top hālau, has won numerous awards at major hula competitions over the years, including several top prizes at the world renowned Merrie Monarch Festival.
Kumu Chinky is also a musician and has  released 2 albums Kalapawai, Ku`u `Aina Kaulana and Kalapawai Ku'u One Hanauu.
An 8th generation professional musician, dancer, chanter, teacher, composer and entertainer, Kimo Alama Keaulana is a recognized authority on ancient and modern hula and its music. As a Kumu hula (hula master) and renowned dancer himself, he knows how to play the music to accompany hula.
Known for his captivating laugh, wicked `ukulele strum and sweet angel voice, Kimo Alama Keaulana is all the proof we need that hula and its music are alive and well-that indeed "Hula Lives!"
PHOTO: Star Advertiser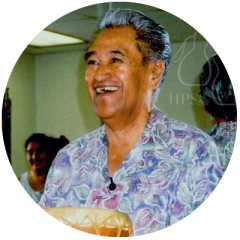 Uncle George was fiercely dedicated to his culture. He was beloved by many who were captured by his pleasant and caring personality, and inspired by his lifelong commitment to the perpetuation of hula. (1930–2006)
Credit: Hula Preservation Society